I Wish You Were Mine
. Thank goodness for romances!
But before I get into all that here's some tunes:
(I have also put the playlist on Spotify and it is in the sidebar here --->)
WHAT I'VE READ THIS WEEK: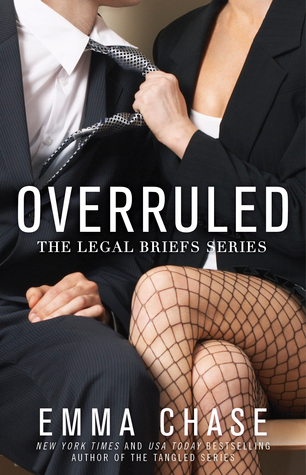 This week I read 4 books which is pretty good for the week. Aside from Lauren Layne's latest, I reread the first book in the Chicagoland Vampire's series,
Some Girls Bite
and feel in love with it all over again. I also finished the Legal Briefs series by finally reading the first book in the series, lol. I tend to skip around like that.
Overruled
was ok but I still think my favorite is
Sustained
. If you haven't read Sustained yet, what are you waiting for, read it!!!!
Love Show
by Audrey Bell was an amazing surprise! I'm going to review this week as my throwback on thursday.
WHAT I'M LOOKING FORWARD TO READ THIS WEEK:
So, I'm finally going to finish
Feverborn
and frankly I just want to read the last book in this series. I feel like every book is a build up and I just want to get there. What will happen, just tell us!!!!! I also started
He Will Be My Ruin
by K.A. Tucker, I'm so excited for this I'm scared. I also just buckled down and bought
Him
by Sarina Bowen and Elle Kennedy because apparently I can't go a month without reading something by Elle Kennedy.
WHAT HAPPENED ON THE BLOG:
A bit of a slow week here at The Musical Bibliolater. Instead of doing my #throwbackthursday post I just did a rereading post (#flashbackfriday). It was technically the only review I did this week. My other post was my January roundup and a discussion post about Bookish Kryptonites.
WHAT'S ON TV:
Nothing. I watched nothing on TV. I am so bad at watching tv. I can say the only new thing that happened was I finally finished the first two episodes of DC'c Legends of Tomorrow and I am not feeling it yet. I will give it benefit of the doubt because it is a new show but so far not feeling it. I am going to binge watch the latest episodes of Shadowhunters. I feel like this is going to be a guilty pleasure series ( kinda like Pretty Little Liars). It is really entertaining and I need to be entertained!!!
As a side note I'm getting a bit better at social media and have become a mediocre instagramer. I have all of my links up at the three little bars to the top right of the page. But I will put my instagram link Here:
musicalbibliophile101
Now I will continue my sunday ritual of X-files and donuts. I hope everyone had a great week!


Until the Next Post,
See Ya!!!