This year is starting off with a bang for me! I have two book form series I absolutely love coming out the week of my birthday!!!! The First book is...
The Dirt on Ninth Grave
by Darynda Jones
Expected Pub: January 12th, 2016
I just started reading this series and it is so much fun! After the ending from the eighth book I cannot wait for this anymore!! I'm so glad this comes out in January because I don't want to wait. I already have it pre-ordered bring it on.
In small village in New York a Jane Doe works in a diner with no memory of how she got there. As she slowly begins to piece together small pieces of who she is she realizes that she can see ghosts.
Expected Pub: January 19th, 2016
Feverborn is picking up where Burned left with everyone trying to find the Song of Making and putting the wall between Faerie an the human world back up.
The Score
by Elle Kennedy
Expected Pub: January 11, 2016
The Deal was one of my favorite New Adult books this year. It was refreshingly fun, not depressing, and wasn't a prime-time soap opera. I've enjoyed ever book so far and I can't wait for Dean's book.
Dean Di-Laurentis is a gorgeous hockey star with a reputation as a ladies man. When he spends a fabulous night with Allie Hayes he's hooked like never before. Allie Hayes is nursing a broken heart after her longtime relationship ends. While having a one-night stand with the king of one-nights stands isn't a great idea Allie just can't say no.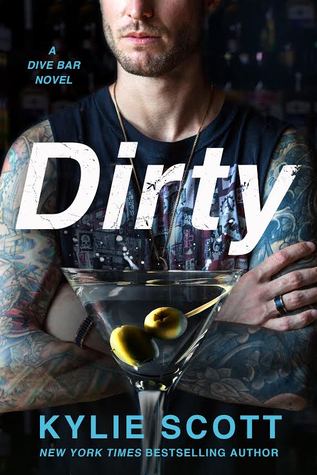 Expected Pub: April 5th, 2016
Lydia doesn't know what to do after she catches the love of her life having an affair on the day of their wedding. Finding out it's with his best man, put's her over the edge. Brokenhearted, she runs away and finds herself in the arms of ex-musician Vaughn. Can she put herself out there again, after she's been hurt?
The Beast
by J.R. Ward
Expected Pub: April 5th, 2016
Ok, so I am not afraid to admit that I abandoned this series after the fourth or fifth book. It didn't hold any appeal for me and all of the new characters became confusing. I didn't know who was who and there was rarely mention of any of the first characters. The various plots and sub-plots added to the story made me really forget who these books were about. When I heard that J.R. was going back to those first character that we know and love I was all ears. When I found out that she was going back to Rhage, my favorite male, I was like "HELL, YEAH!!!!!!!!!!!" So, I'm going to give this another try.
The next book doesn't have a cover yet but, it is
Cream
by Alice Clayton. The book is the second book in her new Hudson Valley Series and honestly the minute Oscar walked his tall sexy self into that diner, I was hooked. I don't even need a cover or a blurb, she's got me.
The Expected Pub: July 12th, 2016
Expected Pub: June 28th, 2016
I know what you are thinking, "Taylor, isn't a book is this series already on this list?" You are right, it is and they are both coming out the same year oh joy!!!!! I love when authors are prolific. I'm not going to put the summary because I haven't read the ninth one and I don't want to spoil myself. The life of a book enthusiast is hard.
Expected Pub: February 2nd, 2016
It's no secret that I love K.A. Tucker. I'm not sad that this book is leaving the NA genre behind because K.A. Tucker does dark and gritty romances so well that I'm positive this book will be amazing.