I love list. Especially list about books!!!! I like seeing all the possibilities laid out in front of me. I feel like the end of every year is marked by two things for me: Christmas and Making a list of all the books I've enjoyed (or in this case will enjoy). It's fun because I get a break from reviewing and I like sharing.
So today's list extravaganza is for the YA books I want to read for 2016!! First Up is...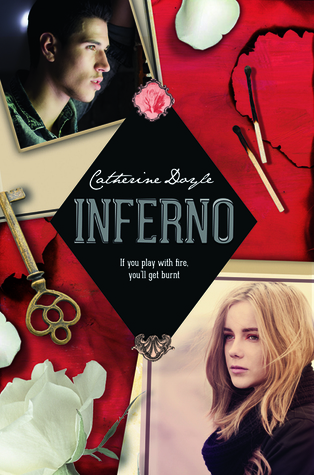 Inferno
by Catherine Doyle.
Expected Pub: January 7th, 2016
Inferno is the second book in the Blood for Blood trilogy. The first book Vendetta was Catherine Doyle's debut and I was very, very impressed. I was lucky enough to get the e-galley for it and after the first chapter I knew I was going to love this trilogy.
Inferno explores Sophie's life after discovering the secrets hidden by her family. When a rival Mafia threatens to spoil the peace Sophie must chose between her heart or her blood and the dangerous brother's Luca or Nic. (I'm hoping for Luca sorry not sorry Nic).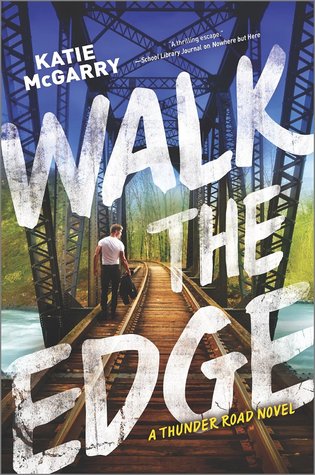 Expected Pub: March 29th, 2016
I LOVE me some Katie McGarry and I am so into this new series by her. After reading Nowhere But Here I was definitely hooked into this. I can't wait to see what's in store for these new characters.
Walk the Edge tells the story of Thomas Turner aka Razor, the broody hot biker in the Reign of Terror motorcycle club.. After an unexpected night with local good girl Breanna, Razor tires to fight the attraction that they have. But when he finds out that Breanna is being cyber-bullied with a compromising photo, he strikes a deal with her. He will help her find the bully if she helps him find the answer to a secret that the club won't share with him.
Expected Pub: March 1st, 2016
I don't know anyone who isn't waiting for this book. Like seriously who doesn't want this!!!! First the cover is of course gorgeous and this trilogy is so damn good! It's one of the few fantasy novels I actually enjoy. I don't know what's going to happen (which is scary as heck!!) but I do now that Kestrel and Arin better get a dang good conclusion or I AM GOING TO SET SOMETHING ON FIRE!!!
After the cluster bomb that destroyed me, The Winner's Kiss focuses on the struggles between the east and the west and the inevitable war. While Arin tries to dismiss his love for Kestrel in the face of the upcoming war (spoiler ahead for those who haven't read The Winner's Crime-- why haven't you read it yet!!!!!) Kestrel tries to escape the work camp in the far north before she loses what's important to her.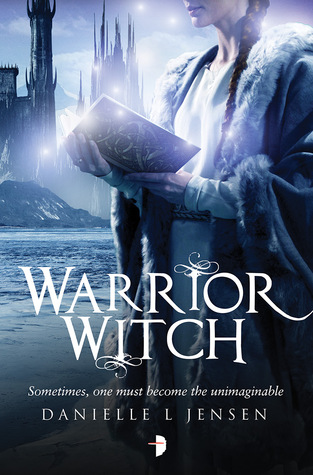 Expected Pub: May 3rd, 2016
I am so not ready for this. After the drama of Hidden Huntress, I just need everyone to be ok. Everyone happy, yay! OH, denial is so beautiful.
The witch is dead and the curse is broken. As Tristan and Cecile enclose themselves in the safety of the city limits, they must find a way to free the trolls from the tyrant king while protecting the people of the Isle. However, some debts from their past and demanding to be paid and the cost is far greater than they imagined.
My True Love Gave to Me
and when I heard that they were going to make another anthology I was hopping for a Valentines day one ( I know I'm so cheesy) but I'll take this in a heartbeat. I like that they are changing up the writers and Stephanie Perkins. Just, Stephanie Perkins, she can do all the writing and I will read it.
Summer Days and Summer Nights is an anthology of summer romances by authors like Cassandra Clare, Veronica Roth, and Jennifer E. Smith.
I love Morgan Matson. She has steadily become one of my favorite writers. Every time she puts out a book, I read it. I'll always enjoy the way she is able to craft really unique stories with emotional depth and realistic characters. Also, look at this cover, so pretty!
Because Kasie West. The Queen of adorably cute romances is writing an adorably cute romance therefore I have to read it.
One day while spacing out in class, Lily scribbles a lyric to her favorite band on the desk. The next day she finds that someone wrote the next line. Over the course of a few days she's developed a close relationship with her anonymous pen pal. Lily and her best friend decides to find out who her pal is and when the secret is revealed, Lily is surprised and must decide whether to trust her heart.