I realize that A.) a lot of these are rom-coms and B.) you might have seen a few of these but C.) some movies on this list might surprise you. I have over time completely surprised my friends with my strange and abundant collection of Christmas movies. (
p.s. there are no claymation movies in this they are weird and they creep me out)
Any list about Christmas better have
Love Actually
in it or it's not worth it. If you haven't seen this you should. My friend Rachelle said she didn't and I made it my mission to personally annoy her to watch it. Also it is on
Netflix
. Yes, NETFLIX. Go forth now and watch it! Go!! Not only is this the ultimate Christmas movie, it is the ultimate Romantic Comedy. P.S. it is mainly set in London so every has really awesome accents.
Serendipity
may not seems like a Christmas Rom-Com but it totally. Essentially the story goes like this: Kate Beckinsale and John Cusack met during Christmas in New York City. They are at Bloomingdale buying gloves and it is totally love at first sight however they are both in different relationships. Throughout the night they keep meet up again and again and decide to spend the rest of the night doing random activities. they end up getting separated but they meet again ten years later. then etc, etc (I don't want to give too much away). It's really adorable and it will give you the warm fuzzys. Also their friends are freaking hilarious. P.S. The movie is Also on
Netflix
.
National Lampoon's anything is funny (well the ones with Chevy Chase are funny) but
National Lampoon's Christmas Vacation
is so dang awesome. I know they play this on tv all the time. ABC Family has it on their
25 Days of Christmas
special. If you haven't seen it yet you should. Here is a clip from one of my favorite parts: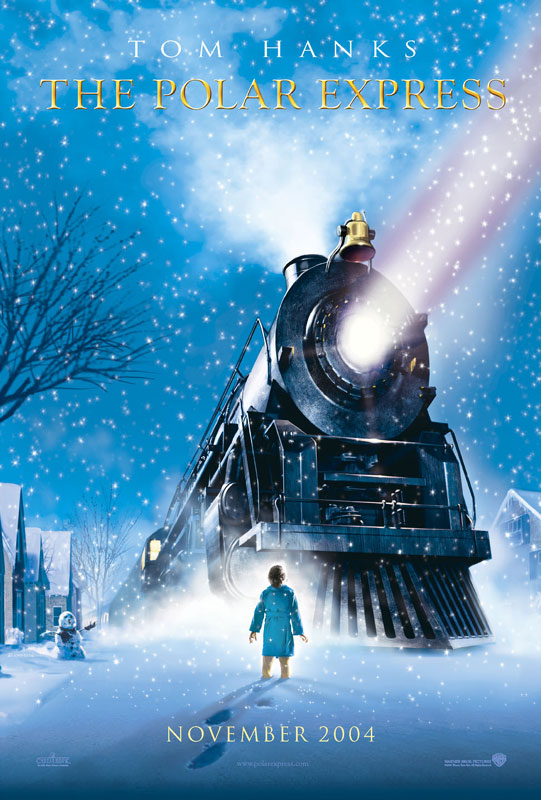 The Polar Express
is such a fantastic movie for kids and those who believe in the joy of Christmas. It is also a really good picture book that I bought for my niece.
The first time I saw it was on ABC Family and I know they still show this as a part of their
25 Days of Christmas
special.
Home Alone
is a classic in my house. My father and I watch it every year along with
Home Alone 2: Lost in New York
which is my personal favorite.
These movies are so funny. They have some great one liners.
PS. if you have
HBO GO
it is on there. They also show it on
ABC Family
.
The Holiday
is a movie about two women who trade houses for Christmas. Basically, they are on holiday from their relationship problems. This movie is not on Netflix but it can probably be pulled up on your computer (it's ok I won't tell anyone). also they might show it on tv. This movie was unexpected for me but it stays in my rotation because the relationships they create with the people around them are worth it.
Today ABC Family is showing The Polar Express (it's on tonight schedule) 6:30 - 8:45 PM ET/PT and if you haven't seen National Lampoon's Christmas it is showing Saturday on ABC Family. The full schedule for ABC Family's special can be found
here
on their website.
What are some of your favorite holiday movies?
Are any on this list?
Until the next post,
See Ya!!!