I have a plan. A plan that will (hopefully) over time seriously diminish my TBR. I'm calling it Throwback Thursdays and I'll explain more about down there but first.... It's time for MUSIC!!!!! This weeks Music Sunday Playlist is a bit more upbeat and fun because it is a sunny day here in Seattle and I am no longer studying for my GRE and I finished (FINALLY) my graduate application for Washington State University and The University of Washington. Anyway, here's some music. I hope you enjoy it!!
Throwback Thursday: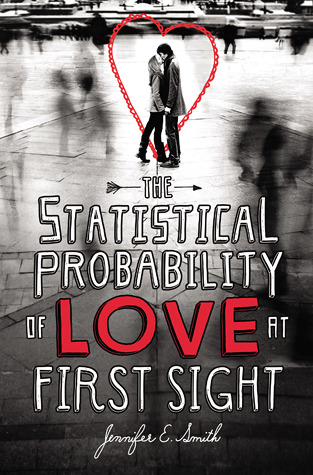 I know you are wondering "what is this magically plan she has to tackle her tbr?" I feel like every once in a while I get inspiration to go forth and read all the books on my tbr but I realized something. There are some books on my tbr that are dead old. Books that have been out since like 2011, that I always meant to read but never got around to reading. With that in mind I decided to red one book a week that has been one my tbr for a year or more and review it under the tag throwbackthursday. I hope that this will be somewhat consistent but if not oh well. So far I have tackled the Darkness Rising Series by Kelley Armstrong. I just finished the last book on Thursday and I am really proud of myself.
For Next Thursdays post I will be reading:
The Statistical Probability of Love at First Sight
by Jennifer E. Smith. I've managed to read every other book by her (except for her latest one) but not this one so watch out Jennifer I'm coming for you.
Ramblings:
In other news, I've been making a bunch of list for my favorite books this year and what I'm looking forward to next year. I'm really excited to share this with everyone and I love looking at others people's lists too. Honestly my fav part of the year is around Christmas because I can be way too excited for the holidays and not seem crazy and everyone get all reflective of the year they had and its nice to see what other people have gone through and experienced.
This year was pretty big for me. I graduated from college and moved to a new city which was a bit frightening but I feel like I've managed pretty well on my own so far.
Also, I've been fiddling with my blog...again. I created a new banner and I will probably change my background... again but, I kind of like the one I have now. It feels Christmasy but I want more!!!!!! *cue evil laughter*
Upcoming Reads and Posts:
So this week I will be reading Killer Instinct by Jennifer Lynn Barnes because I can't go a month without reading a book by her.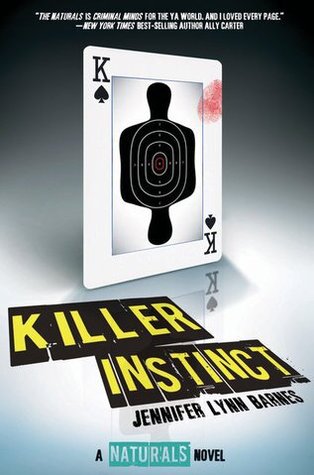 Killer Instinct
is the second book in the Natural Series. The Naturals is about these kids who are chosen to lead a team in the FBI where they basically solve crimes using forensic science. Imagine Criminal Minds in a book so I pretty excited to start this book.
And for the first List Love Post I think I'm going to do a list of my favorite male characters!!!!!! I wanted to do it last year but didn't because I'm extra lazy. The good news is I have already started this list so in your face procrastination!!!
Anyway, I hope you enjoy the music and tune in for this weeks post, reads, and #throwbackthursday!!!!
Until the Next Post,
See Ya!!!!!